BARIATRIC DATA
Powerful insights that generate volume.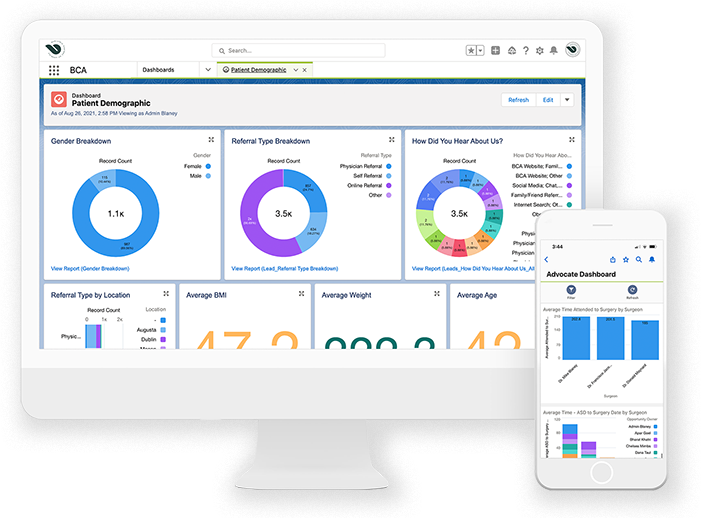 PROGRAM INSIGHT
Monitor every aspect of the bariatric journey.
Bariatric data analysis and custom-built reports that answer the most complex questions about patient satisfaction, employee performance, and projected revenue.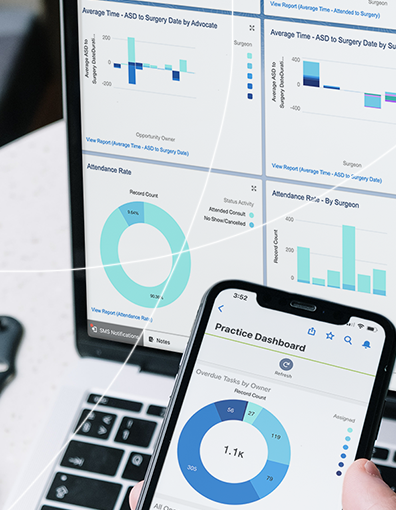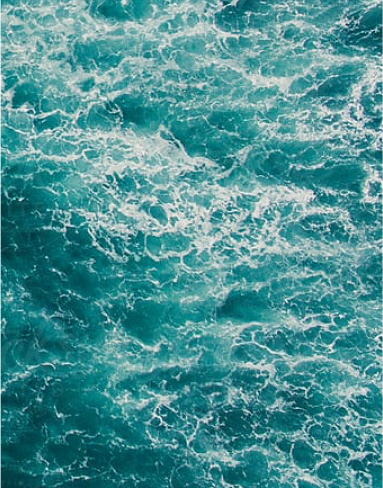 Actionable insights for everyone.
Make better decisions based on data-driven reporting and actionable insights that convert more leads into bariatric patients and grow your program revenue.
Solutions
Data Extraction
Employee Performance
Data Extraction
Capture the most important numbers out of your patient tracking system to understand efficiencies and bottlenecks through the bariatric process.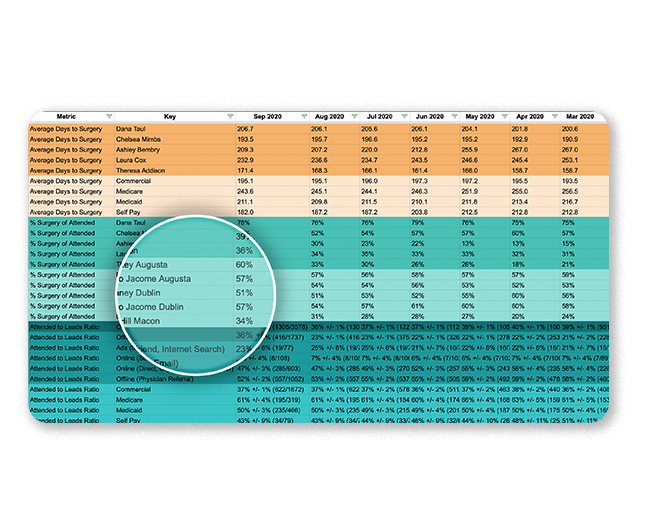 Employee Performance
Hold your bariatric staff accountable to their KPIs through weekly and monthly reporting metrics.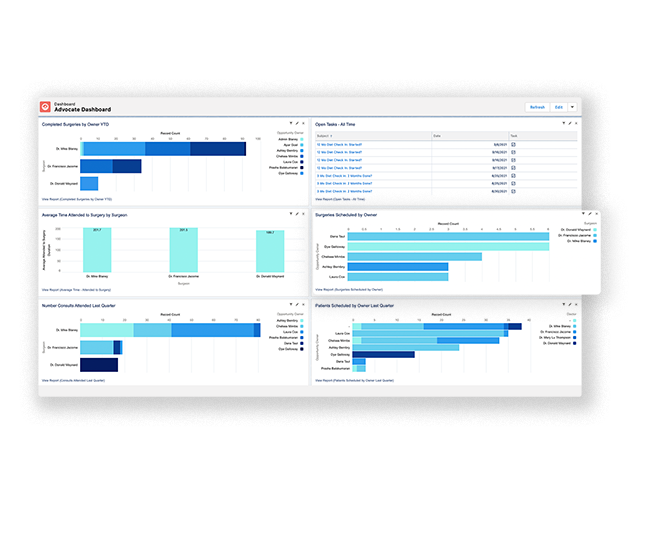 Bariatric data analysis and program reporting that matters.
The majority of bariatric program analytics are unstructured but contain huge amounts of valuable information that could lead to greater efficiency and more bariatric surgeries at your program. Whether looking to understand your conversion ratios or accelerate your growth, we're here to help answer all your questions about how to grow and accelerate your bariatric program through custom-built reporting tools with the answers you care most about.