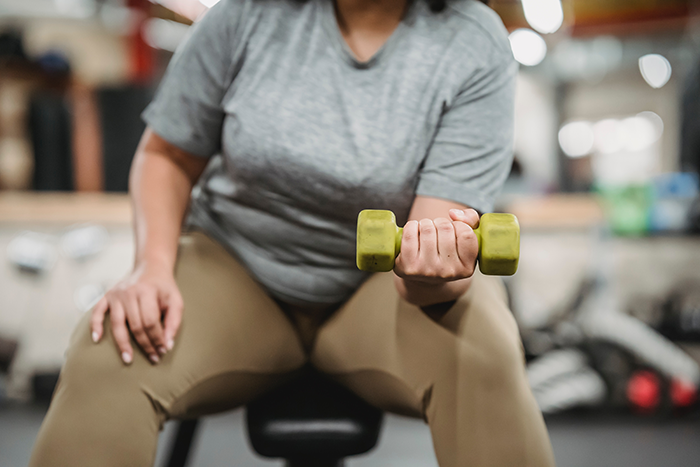 Post Weight Loss Surgery
Want to Be Healthier in the New Year? 3 Concrete Steps To Take Today
Is your goal this year to be healthier in 2023? For some, the New Year is a chronological opportunity to push the reset button, to get themselves back on track, or to press a little harder for those goals that were unachievable in the prior year.
As Daniel H. Pink wrote in his book When: The Scientific Secrets of Perfect Timing, "It is a biological need for us, humans, to use a special date (i.e. birthdate, New Year's Day, anniversaries) to find the strength to start over."
"It is a biological need for us, humans, to use a special date (i.e. birthdate, New Year's Day, anniversaries) to find the strength to start over."
One of the most frequently made New Year's resolutions is to lose weight. This year thousands of people said to themselves, "I will be healthier in 2022." Sadly, only a small amount of them will succeed. Recent data from the CDC shows that greater than 40% of American adults are overweight or obese. This is the highest rate it has ever been!
For those individuals who are struggling with obesity, we want to offer a solution to help you reach your weight loss goals. What some people do not realize is that bariatric surgery is recommended for people who have a BMI over 35 and 2 obesity-associated conditions:
Diabetes II
Hypertension
Obstructive sleep apnea
Fatty liver disease
OR for people who have a BMI over 40.
Weight loss surgery seems like a potentially radical or even a scary option for losing weight. However, when you take a closer look at the risks and benefits of bariatric surgery, most experts and patients usually conclude that the reward is much greater than the risks when the procedure is performed by an expert bariatric surgeon.
A lot of individuals who decide to lose weight on their own may struggle from the start. This is because their BMI is already higher than 35, which makes it more difficult to lose weight.
Conventional methods will still help lose weight, but sometimes it is not enough to make a difference in overall health. This has a tendency to lead to burnout and eventual weight gain of 10% more than their original starting weight.
This vicious cycle can bring a person from a BMI of 35 to 40 in just a few years. Therefore, we would recommend weight loss surgery for these individuals.
There are risks associated with weight loss surgery, so the decision must be balanced against the overall benefits. It is commonly agreed that as a patient's weight increases relative to their height, their BMI (body mass index) increases. There is a direct correlation between a higher BMI and the development of multiple medical problems that ultimately will be the reason for an individual to have a decreased quality of life or even a shortened life expectancy.
So if you're thinking this is your year, this is your time to finally get rid of obesity, then start by learning more about bariatric surgery.
Steps to take to be healthier in 2023
Browse my website
Talk to your doctor
Attend a weight-loss surgery seminar
You will find that bariatric surgery is very safe! Recent studies have shown bariatric surgery to have lower complications than gallbladder removal surgery. Studies have also shown patients maintain their weight loss in bariatric surgery for over 10 years. The advancement of minimally invasive surgery has made it possible for bariatric procedures to have a hospital stay of one night and a faster recovery.
Make being healthier in 2023 a resolution that pays off!
In summary, weight loss surgery will result in significant weight loss and is the most effective means of long-term sustained weight loss that will almost always improve or resolve most, if not all, medical problems.
You owe it to your loved ones and especially to yourself.  This year, we at Bariatric Centers of America resolve to be even more available to you, to continue to raise awareness and to fight the devastating disease that is obesity!
Original posts by Eric Velazquez on ericvelazquezmd.com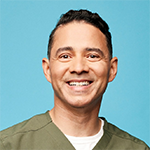 Dr. Eric Velazquez has more than a decade of experience as a minimally invasive and bariatric surgeon. He joined Longstreet Clinic's Center for Weight Management after working as a surgeon at Temple Health in Philadelphia, PA, where he also served as Chief of the Division of Minimally Invasive and Bariatric Surgery and Medical Director for Bariatric Surgery at Temple University Hospital.