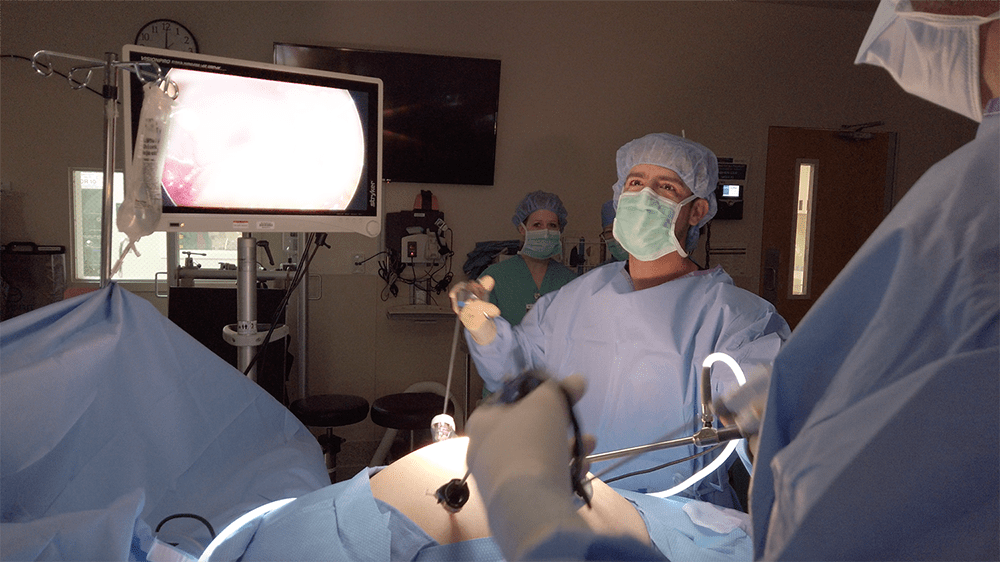 Pre Weight Loss Surgery
Is Weight Loss Surgery Right For Me?
Answering the question "is weight loss surgery right for me?" is multifaceted and has many conditions to consider including your health and lifestyle goals. Weight loss surgery is becoming a popular choice for many overweight and obese individuals. With the rising number of bariatric cases performed each year, weight loss surgery may seem like a good option for you. However, there are several important qualifications that you need to consider if you are looking into having bariatric surgery. In this blog, we will review what they are and answer the question "is weight loss surgery right for me?". Bariatric surgery is a great option for individuals who are interested in losing a significant amount of weight and have had a hard time doing so with diet and exercise alone. Weight loss surgery has proven itself as a worthy option to help patients finally get the weight off and maintain that weight loss.
Before seriously taking into account bariatric surgery as the best treatment option, you should consider a few things first when answering the question "is weight loss surgery right for me?"
Is weight loss surgery right for me?
1. What is your BMI?
In order to qualify for weight loss surgery, you must have a BMI (body mass index) of 35 or greater with 2+ weight-related medical problems (i.e.hypertension, sleep apnea, diabetes, etc) or a BMI of 40 or greater with no weight-related medical problems. Your BMI is a simple calculation that divides your height and your weight.
2. How to pay for bariatric surgery
Bariatric surgery can be expensive and because it is an elective procedure, some insurance plans may not cover the cost of the procedure and the pre-op visits. Before you begin the journey, our office will check your insurance benefits to find out if weight loss surgery is covered under your plan. If not, we will give you the self-pay pricing options as well as suggest methods in which you can pay for this procedure.
In a few cases, our team may be able to submit an appeal to the insurance company for medical necessity, meaning we can make a case that having bariatric surgery is a matter of life or death. So before you begin this long and exciting journey, we encourage you to call your insurance company to understand your plan as well as research other payment options.
3. You understand the risks of surgery
Just like all major surgical procedures, bariatric surgery does come with its risks. There are a few major complications that may result in reoperation, however, these are extremely uncommon and occur in less than 0.5% of patients. Other, less serious (and also uncommon) side effects of surgery include nausea, food intolerances, reflux, wound infections, respiratory problems in patients with chronic lung disease, strictures or ulcers.
Before beginning your weight loss journey, you should consider these risks. But rest assured, throughout the process, we will work with you to ensure you fully understand the risks and side effects of bariatric surgery.
4. You are ready to make a change
Bariatric surgery is not an easy journey nor is it a quick fix. Therefore, it is important that you are mentally prepared for this lifestyle change. Prior to surgery, you will undergo a behavioral evaluation with a bariatric psychologist to ensure you are ready for the dramatic changes that are to come.
Due to the effort that you put into preparing for the surgery, we want to do all that we can through education and counseling to guarantee your success. A part of that success is your ability to put in the continued effort. If you believe you are ready to make a lifestyle commitment to the change ahead, then bariatric surgery may be the solution for you.
5. You have tried other weight loss methods
Although we do not want bariatric surgery to be your last resort, we encourage our patients to seek other methods of weight loss before looking into surgery. As I mentioned above, bariatric surgery can be expensive and will result in a permanent alteration to your anatomy. Thus, surgery should be seen as a tool to help you achieve your goal weight and get healthy after you have tried and failed at diet and exercise. Similarly, some insurance companies may not cover the procedure unless you have proof that you have been unsuccessful in losing weight on your own.
Other qualifications
Along with the guidelines mentioned above, you must meet other requirements before beginning your journey. For starters, you must be at least 18 years old and be healthy enough to undergo a surgical procedure. During the months leading up to your surgery, you will work with the bariatric staff and your surgeon to evaluate your physical and mental stability before undergoing this life-changing operation. In the end, only you know the right answer to "is weight loss surgery right for me?". But we will tell you, the new life you will experience is far greater than anything you can imagine.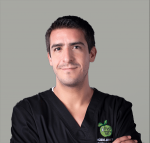 Dr. Francisco Jacome is a Bariatric and General Surgeon at Doctors Specialists-Bariatrics and Surgical. He is board certified by the American Board of Surgery and is an active member of the American College of Surgeons, American Society for Metabolic and Bariatric Surgery. Dr. Jacome has particular interests in advanced laparoscopy, robotic surgery, ​and bariatrics. He is the founder of Heal Club, which exists to offer those battling with being overweight, a one-stop-shop approach to weight loss that works.