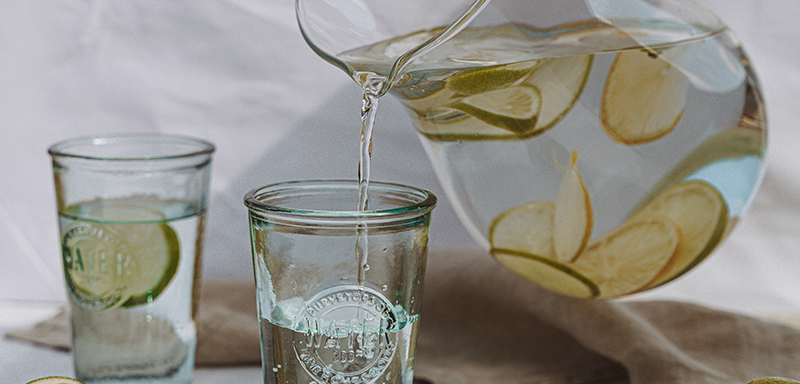 Weight Regain
Wellness Based Tips to Avoid Regain after Weight Loss Surgery
When you do not get enough sleep each night, your risk of developing diabetes, heart disease, high blood pressure, cancer, arthritis, an overactive thyroid, and obesity increases significantly. Many studies have found that sleep deprivation increases a patient's risk of developing heart disease by nearly 50 percent and triples the risk of having type 2 diabetes.

1. Increase Daily Activity
Exercise is a key component of a healthy living plan. Exercise makes us feel better, reduces depression, and improves heart and lung function. Exercise increases our lean body mass (muscle mass), which increases our resting metabolic rate, the rate at which our body consumes glucose (carbohydrates).
While exercise is a foundation for a healthy, happy life, it plays a relatively minor role in weight loss compared to focusing on your diet. However, it is beneficial in weight maintenance and helping patients avoid regain after weight loss surgery. The key to starting any exercise program and making a habit out of movement is to start slow.
Tips to creating an exercise regimen that you stick to are:
Find something you enjoy doing and makes you feel comfortable
Get a workout/accountability partner
Know your "why" - understanding your primary motivator is key to your long-term success
Set attainable goals that will keep you motivated along the way
2. Make a Grocery List
Grocery shopping can seem like a chore, especially if you are buying for a family or even trying to eat healthier in a world of uncrustables and cookies. If you have recently had Bariatric Surgery or are on a weight loss journey, navigating the grocery store can be overwhelming. Therefore, we always encourage our patients to make a grocery list before heading into the store.
Benefits of Making a Grocery List:
Saves Time: A grocery list saves you from wandering up and down the aisles, wondering what you will eat for the next few days.
Saves Money: Grocery lists give you guidelines for what to buy based on the meals you plan to eat that week, eliminating your spending on unnecessary food items.
Healthier Choices: Most unhealthy decisions are made impassively. Therefore, a shopping list keeps you from making last-minute, unhealthy food choices and ultimately avoid regain after weight loss surgery.
Planned Meals: Prior to going to the grocery store, you can review all of your meals and add ingredients to your shopping list based on what you plan to cook for the week.
Minimize Waste: A grocery list ensures you only buy what you intend to use, therefore saving you from buying too much food that will end up going bad and being thrown out.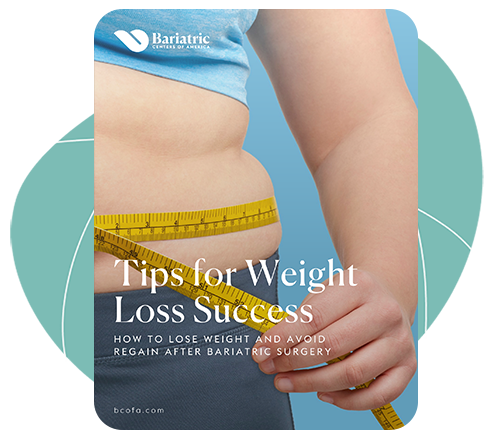 Tips for Weight Loss Success Guide
The journey to bariatric surgery is long and requires a lot of effort, so let us help you get the most out of your weight loss journey.
Download Guide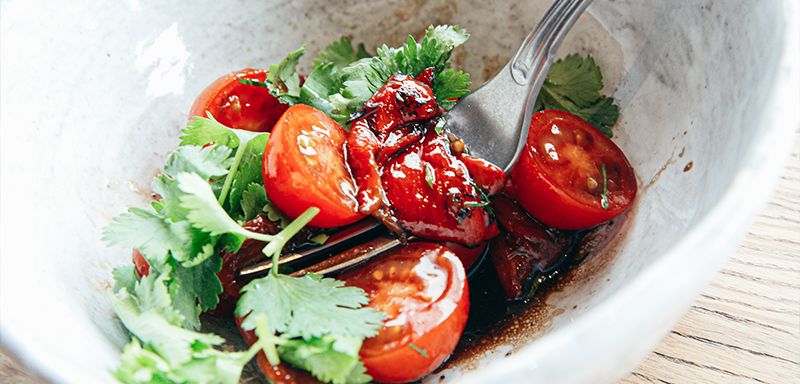 3. Focus on Food Quality and Quantity
Two behaviors that are almost always the culprit for weight regain are frequent snacking and the overconsumption of carbohydrates.
Snacking between meals can lead to significant weight gain after weight loss surgery due to the quality and quantity of food consumed. Most often, snack foods are full of carbohydrates and sugar. They are considered "low density" food items due to the lack of nutrition.
When you don't sit down for planned meals, it is easy to overeat or eat foods that are not on your nutrition plan. Although we suggest bariatric patients eat five small meals a day, we also suggest they plan accordingly.
Patients who recently had their bariatric surgery will notice they do not need more than the recommended 1 cup serving size to feel satisfied. However, as the years go by and you begin to eat more, your stomach will expand, allowing you to consume larger amounts of food. Therefore, patients must be highly aware of how much food they are putting on their plates at each meal.
The second reason you may start seeing the number on the scale go up is due to the overconsumption of carbohydrates. Although the body needs a certain amount of carbohydrates to fuel itself, if you are not burning more than you consume, you will gain weight. Therefore, we recommend bariatric patients stay away from high-carb foods such as fruit, starchy vegetables, and grains (including pasta and bread). Your body will receive enough carbs from the other foods on your nutrition plan to function correctly and still help you lose weight.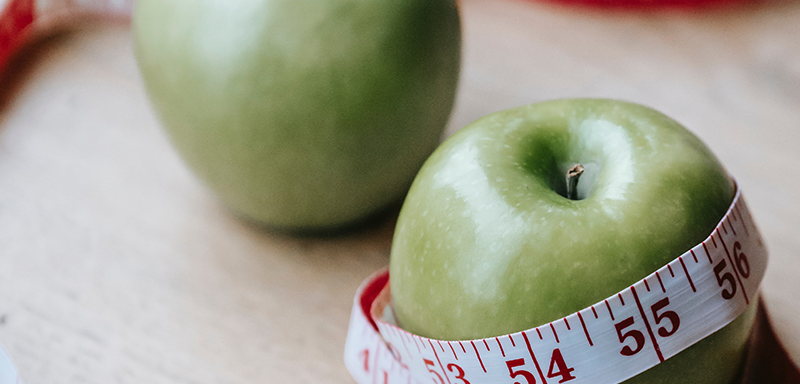 4. Keep a Food and Exercise Journal.
When patients start to regain weight and even hit a plateau, it is most often a result of consuming more calories than they are burning. When you aren't keeping a close look at your food intake, it is easy to consume too many calories and experience regain after weight loss surgery. Therefore, we recommend bariatric patients track their food intake and energy expenditure for a week to see where they may be slipping up.
Similarly, you want to be sure you measure out your food. Start using diligent portion control methods and scales to accurately measure and report on everything you are consuming. This will give you an idea of how much and how frequently you are eating and give you a look into your macronutrient breakdown between carbs, fats, and protein.
When you schedule a follow-up visit with your surgeon, be sure to bring the food diary with you so you both can go over it together.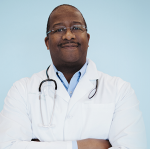 Dr. Donald Maynard is a board-certified bariatric and general surgeon with over 20 years of experience in the medical field. Dr. Maynard started the practice Surgical Associates of Metro Atlanta (SAMA Bariatrics) where he specializes in general and bariatric surgery.